Tagged as: Doodle
A drawing-based maze game
I've been working on a videogame the past couple of years, off and on. It's called...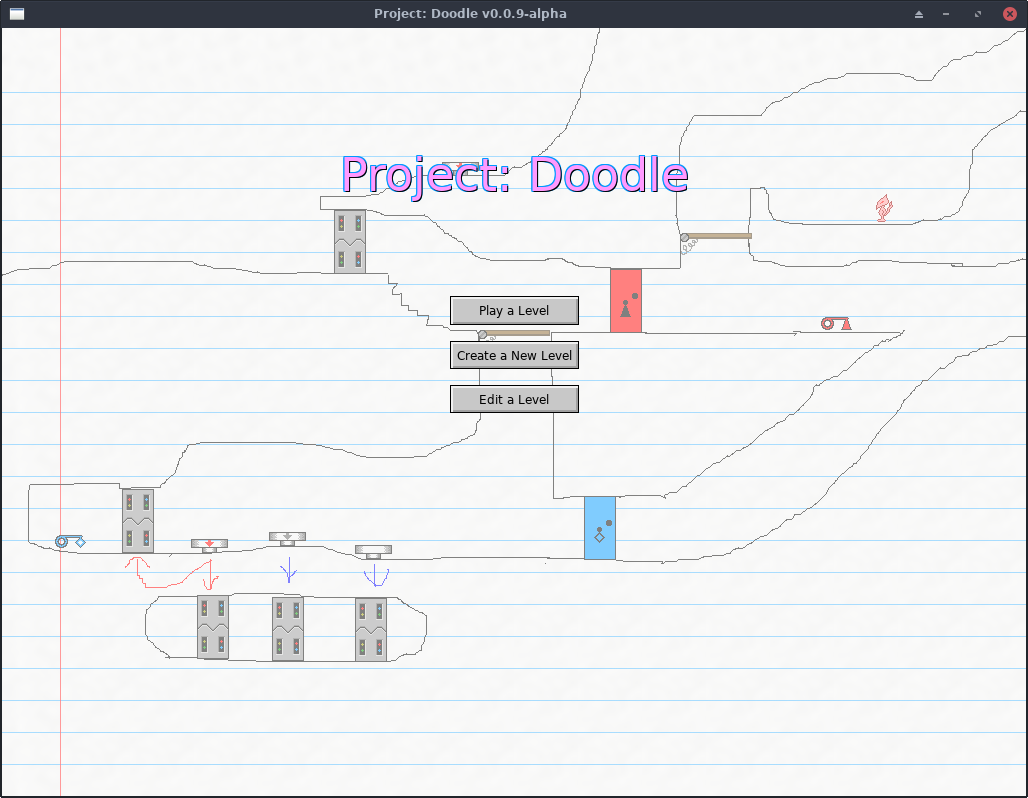 ...for now. I have a better name picked out for it, but I'm going to be callling it Project: Doodle (while it's in alpha) so that the finished version will be distinct from the alpha versions, of which it may end up looking nothing like!
The theme of Doodle is centered around hand-drawn, side-scrolling platformer type mazes. You can draw your own levels using freehand and basic drawing tools, color in some fire or water, and drag in pre-made "Doodads" like buttons, keys and doors to add some interaction to your level.
Read more for a screenshot, more information and alpha version download links (Linux, Windows and Mac OS).
Tags:
0 comments | Permalink
---
Copyright © 2020 Noah Petherbridge — All rights reserved
Hosted by
DigitalOcean
Page generated in
0.0021s
.