Tk::HyperText Uploaded
Finally, I've shipped Tk::HyperText version 0.06 on its way to CPAN's network. It won't be up immediately but in the next few hours the following link will go to the page for version 0.06:
Here's a screenshot of the demo program that comes with it: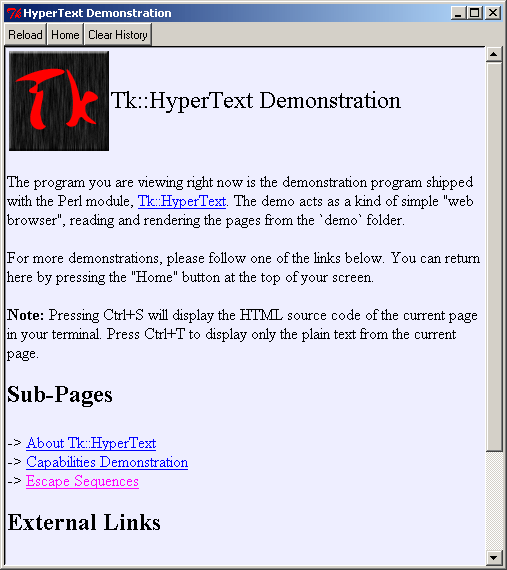 Tags:
There are 0 comments on this page. Add yours.
Copyright © 2023 Noah Petherbridge — All rights reserved
Hosted by
DigitalOcean
Page generated in
0.0203s
.