Category: Rant
Music Management
Manually managing a music collection of MP3 files on disk is such a pain in the ass that I felt like blogging about it.
First, you have cloud music services like Google Play Music which can't detect duplicates properly.
Principle of Least Astonishment
In user interface and software design, the principle of least astonishment states that "if a necessary feature has a high astonishment factor, it may be necessary to redesign the feature." It means that your user interface should behave in a way that the user expects, based on their prior knowledge of how similar interfaces behave.
This is a rant about Mac OS X.
This is something I wanted to rant about for a while: event loops in programming.
This post is specifically talking about programming languages that don't have their own built-in async model, and instead left it up to the community to create their own event loop modules instead. And how most of those modules don't get along well with the others.
I jumped ship from GNOME 2 to XFCE when GNOME 3 was announced and have ranted about it endlessly, but then I decided to give GNOME 3.14 (Fedora 21) a try.
I still installed Fedora XFCE on all the PCs I care about, and decided my personal laptop was the perfect guinea pig for GNOME because I never do anything with that laptop and wouldn't mind re-formatting it again for XFCE if I turn out not to like Gnome.
After scouring the GNOME Shell extensions I installed a handful that made my desktop somewhat tolerable: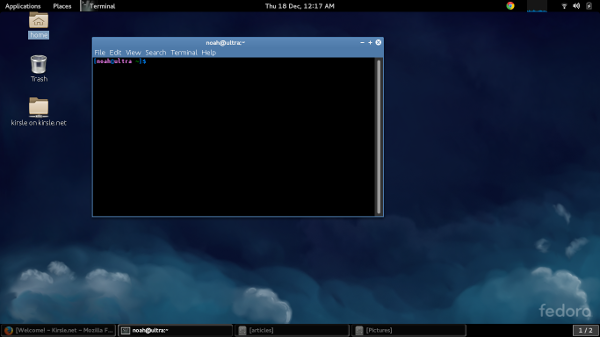 (Click for bigger screenshot)
And then I found way too many little papercuts, some worse than others. My brief list:
Settings weren't always respected very well, and some apps would need to be "coerced" into actually looking at their settings. For example, I configured the GNOME Terminal to use a transparent background. It worked when I first set it up, but then it would rarely work after that. If I opened a new terminal, the background would be solid black. Adjusting the transparency setting now had no effect. Sometimes, opening and closing a tab would get GNOME Terminal to actually read its settings and turn transparent. Most of the time though, it didn't, and nothing I could do would get the transparency to come back on. It all depended on the alignment of the stars and when GNOME Terminal damn well feels like it.
Also, I use a left handed mouse, and GNOME Shell completely got confused after a reboot. The task bar and window buttons (maximize, close, etc.) and other Shell components would be right handed, while the actual apps I use would be left handed. So, clicking the scrollbar and links in Firefox would be left-handed (right mouse button is your "left click"), and when I wanted to close out of Firefox, I'd instead get a context menu popup when clicking the "X" button. Ugh!
I wanted to write this blog post from within GNOME but it just wasn't possible. With different parts of my GUI using right-handed buttons and other parts using left-handed ones, I had context menus popping up when I didn't want them and none popping up when I did. After a while I thought to go into the Mouse settings and switch it back; this didn't help, instead, the parts that used to be right-handed switched to left-handed, and vice versa. It was impossible to use. I just had to painstakingly get a screenshot off the laptop and to my desktop and deal with it over there instead.
These things just lead me to believe the GNOME developers only develop for their particular workflows and don't bother testing any features that other mere mortals might like to use. All the GNOME developers are probably right-handed, and they have no idea about the left-handed bugs. All of the GNOME developers don't use transparency in their terminals, evidenced by the fact that the transparency option disappeared from GNOME 3.0 and only just recently has made a comeback (in GNOME 3.12/Fedora 20).
XFCE is going back on this laptop.
Android can apparently delete your Camera folder without warning
So I took a few pics with my Nexus 5 this morning, and when viewing them in the Gallery app they appeared to have not saved correctly (there was a solid dark grey placeholder image for each one I took). If I opened the Camera app and swiped over to see them, there they were. But the Camera app also popped up a toast saying "Insert an SD card to save photos."
The Nexus 5 has no SD card.
And then I probably shouldn't have rebooted my phone (the Camera was being an idiot, so I thought rebooting would fix it), cuz when the phone came back up, the Camera folder was entirely deleted. Like, it didn't show up in the Gallery, and swiping in the Camera app did nothing. /mnt/sdcard/DCIM/Camera didn't exist anymore. Take a new picture, and the Camera folder was remade but only had the one new picture in it.
So, Life Pro Tip: Android can do this sometimes. If you get those kind of symptoms, hopefully try making a backup of the Camera folder (using like Astro or Root Browser), before rebooting the phone. You'll probably still lose the newly taken/corrupted pictures but at least Android shouldn't delete all your other camera pictures.
I think the Camera app was still able to see the pictures even though they weren't saved because they were kept in some sort of temporary in-memory cache of the Camera app. Probably the best way to save them would've been to take screenshots of them from within the Camera app.
All the other folders that had pictures in them were left alone, i.e. pictures saved through Snapchat and other photo albums.
Update:
I used a recovery program to restore all the deleted photos/videos on my phone. Site I used. Some of the pictures were corrupted but I was able to get all the ones I cared about back.

Most of the deleted files were Snapchats that I already had non-deleted copies of.
Also, the selfies that I took this morning that "caused" this whole entire mess were recovered as well, so that's double-good-news.

One of the pics that literally broke my camera: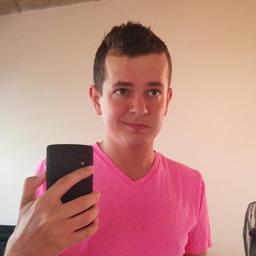 Copyright © 2017 Noah Petherbridge — All rights reserved
Powered by
Rophako
v0.01 - Hosted by
DigitalOcean
Page generated in 0.104s.